Buzz: The History of the Vibrator
Objective
To use data visualization tools to make a cohesive and visually enticing infographic.

Client

The Museum of Sex is the fictional client.
Deliverables
An infographic that takes the reader through the history of the Vibrator and how its design changed over time. Additional collateral for the museum exhibition gift shop.
Infographic Research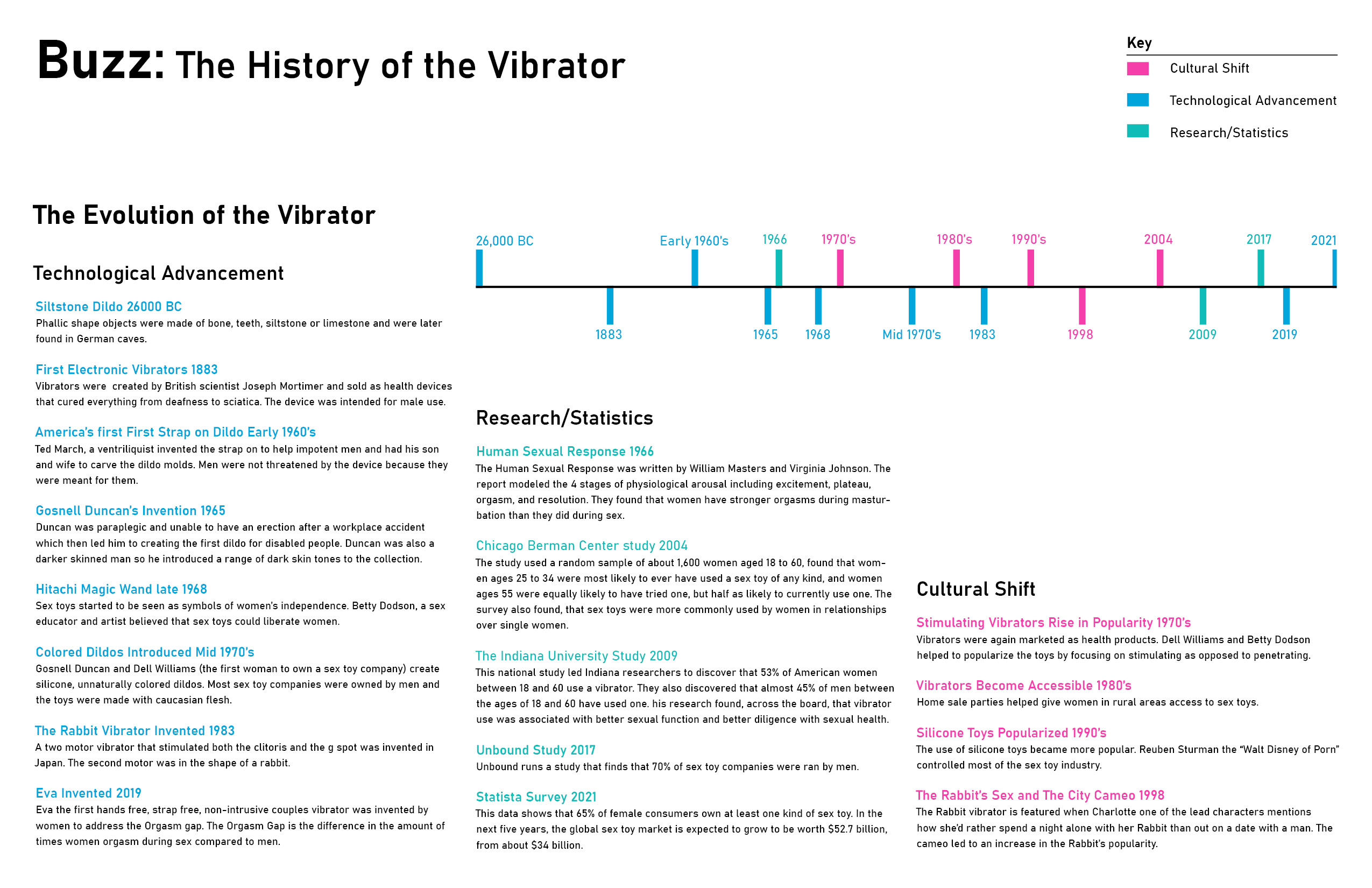 Sketches


Research
I began with a research phase to gather data about the vibrator and then organized it into different groupings.

Sketches

Inspired by vibrator packaging, I sketched infographics that showed large versions of the most recognizable vibrators like the Rabbit and Hitachi Magic Wand as the base for my timeline. In an alternate sketch, I create the timeline using an organic line and populate it with different vibrators.

Style Guide

Icon Iterations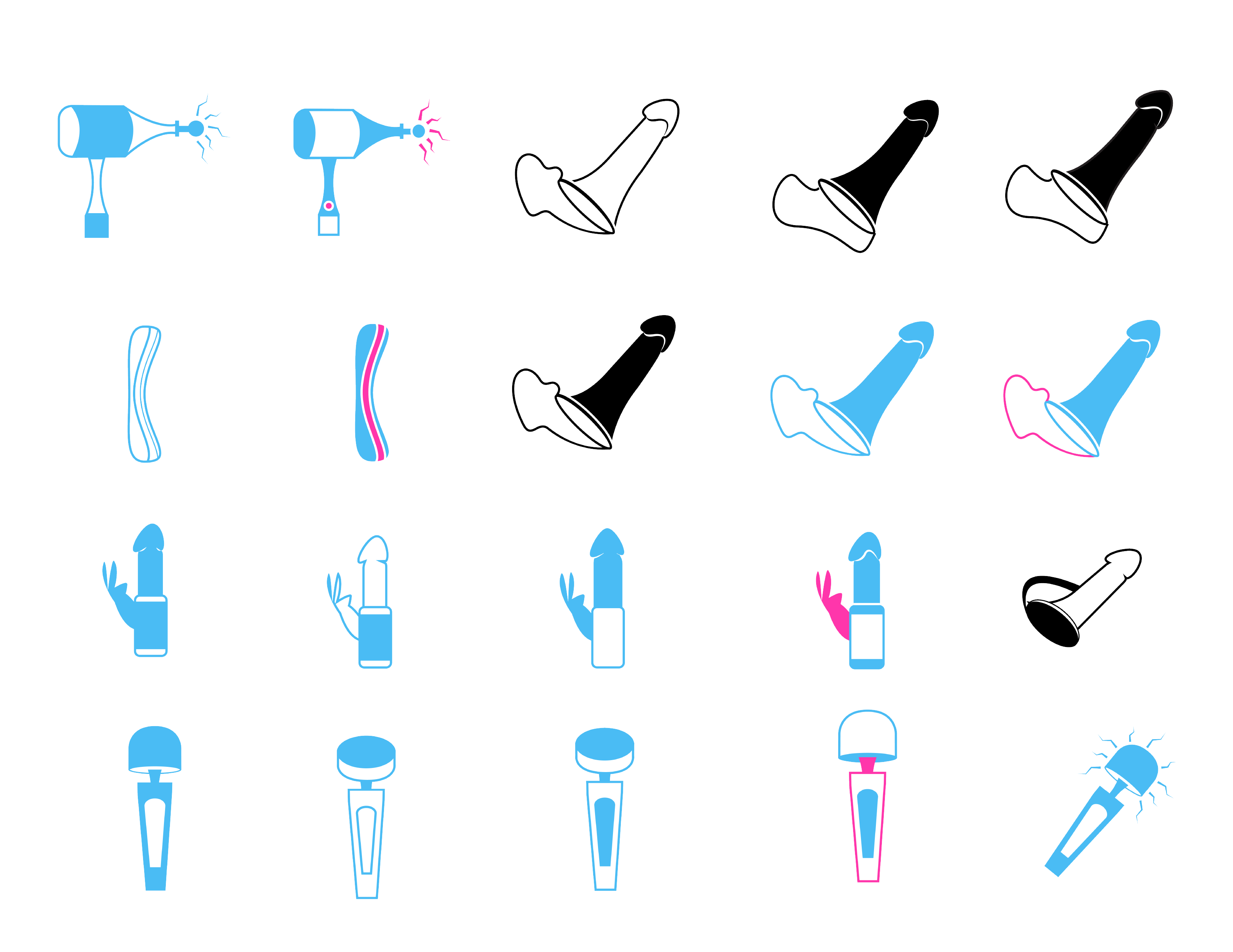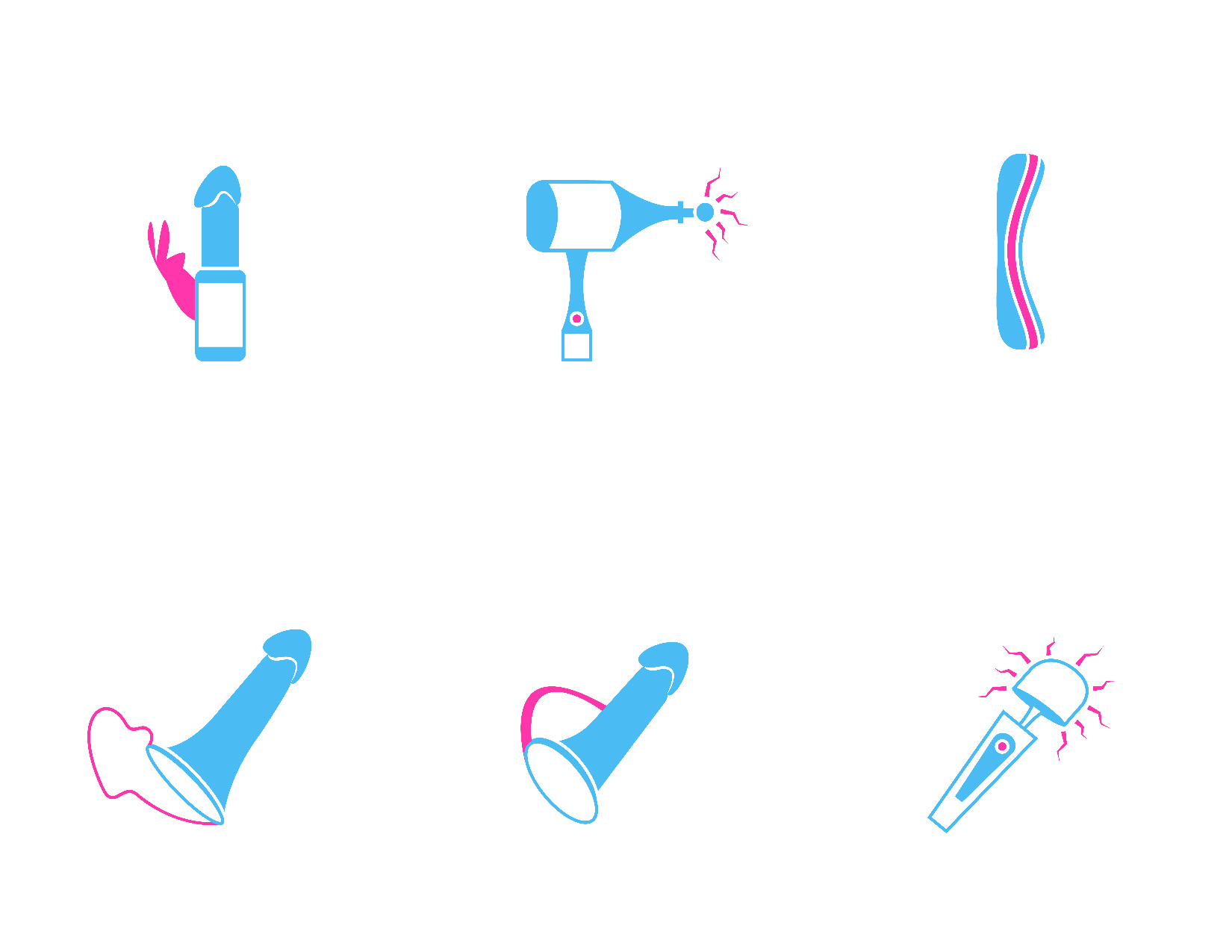 Iterations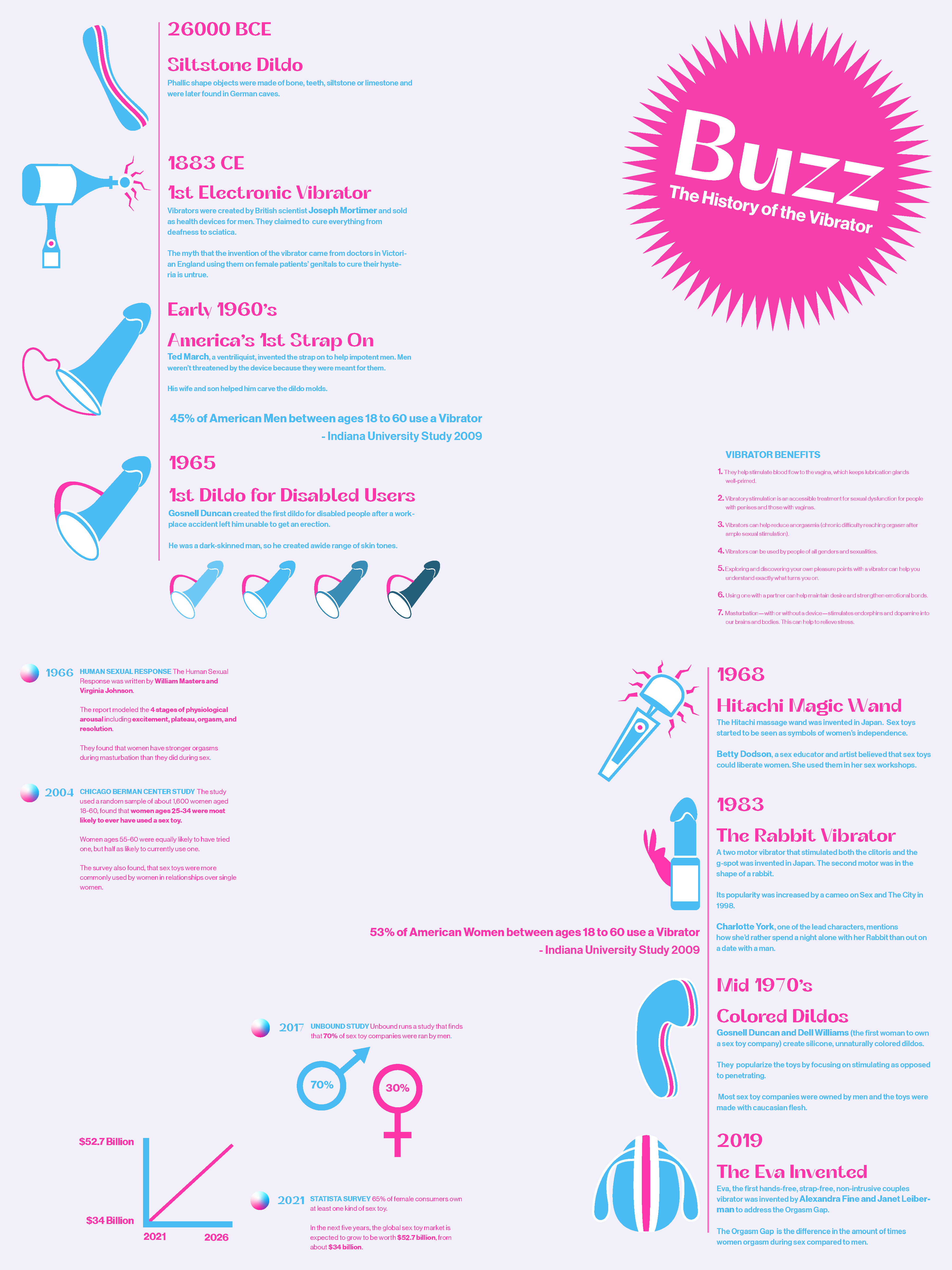 Strategy

I initially developed the infographic using an organic timeline, splitting it into straight lines to make data easier to interpret and connect the vibrator icons to their facts. Subheadings were added as a playful element that further grouped the vibrators. I also created smaller graphics to easily interpret data like a line of dildos to show the shade range available and adding the venus and mars symbols to show the gender usage for vibrators.







Final Infographic & Collateral
The infographic would be available for purchase in the Museum of Sex gift shop and would have limited edition shopping bags and stickers to accompany the exhibition.